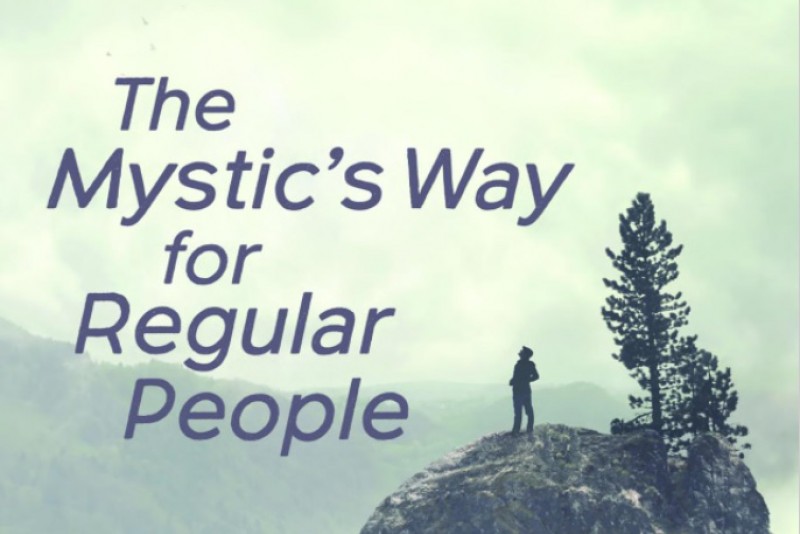 James C. Alexander, The Mystic's Way for Regular People (Eugene, OR 2021).
"Many are searching for a deeper spiritual life. Yet, often seekers don't really know where to begin. In this short book, James Alexander demystifies the mystical journey. Realizing that the mystics have much to offer those searching for a richer spiritual life, and yet that not everyone is called to a monastic life, Alexander offers a path for everyday mystics. If you have been wanting "something more," but don't know how to go about it, this book is for you! Characteristics of the mystical journey as well as practices that will deepen your spiritual life and relationships with others are presented in an inviting, doable way. The mystic's way is a reality for everyone. This book offers a starting point for a fuller, richer experience of God that will encourage you and excite you. Discover a path that has enriched the life of many followers of Jesus--both now and in the past. The journey awaits you. Now is the time to begin!"
James Alexander is Professor Emeritus of Elementary Education at Kentucky Wesleyan College and a former minister in the Cumberland Presbyterian Church. He has authored many articles and book chapters related to education and religion. He received an MA in historical theology from St. Thomas Theological Seminary and a PhD in education from the University of Arkansas. He is a Third Order Franciscan (Episcopal).
Order the book here.